We are a financial investment education platform founded in 2019. We strive to become the most comprehensive education platform that combines both online and offline learning to help everyone develop the habit of financial investment and subsequently improve their lives.

Since its inception, ValueInMind has impacted more than 15,000 students worldwide, from countries like Malaysia, Singapore, Taiwan, Hong Kong, Macau, China, Australia, UK, England and more.
To help one million people develop the habit of practicing good personal finance management
To help our student escape their financial constraints and live their dream life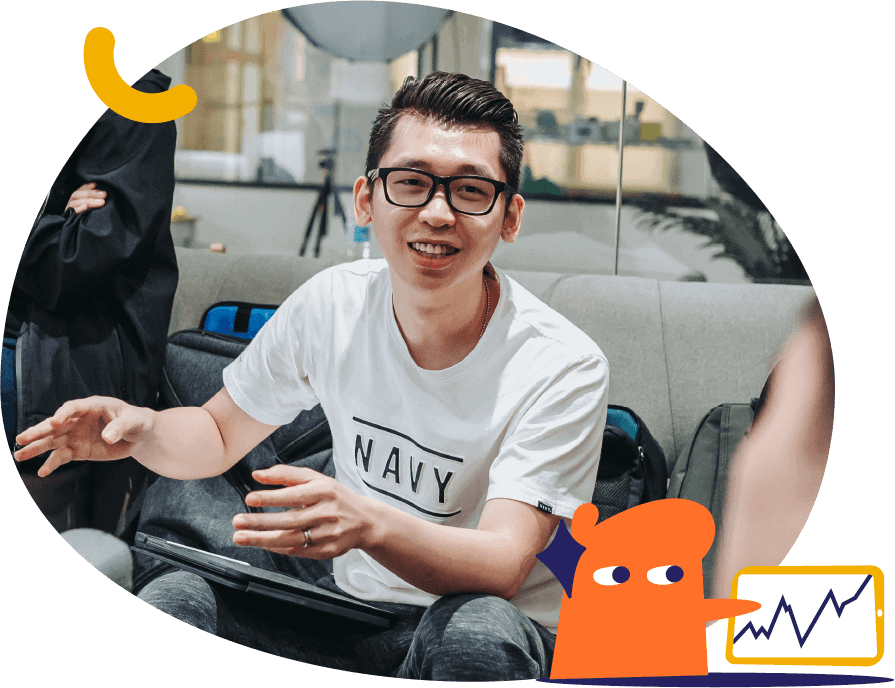 Financial Education Changes Lives
Spark Liang
Founder of ValueInMind
We pursue wealth our whole lives, but yet, financial literacy is not part of our education while growing up. The very first moment we step into society, we fumble and stumble in the dark, looking for answers to our financial questions.

When looking for investment advice, you will encounter one problem. Insurance agents will persuade you to sign up for an insurance plan; realtors try to sell you a house you don't need; trust funds agents will convince you to put all your money into one of their funds, and the list goes on. Everyone has a motive. No one is truly neutral.
This is why we founded ValueInMind. In the beginning, we wanted to provide free education and sell ad space to vendors – much like a media company. But we discovered that this model didn't work, because it meant that we had to become a non-neutral entity. Vendors would expect us to say the best things about their products (regardless if they were true). After realizing this, we changed to a knowledge-paid model, committed to providing the best financial investment knowledge from a neutral standpoint. But our goal never changed. We are still committed to education – to helping the public learn about financial management in a way that is easy to understand. And ultimately, to help everyone grow in wealth together.
More Likely To Complete The Course
Times We've Changed Mindsets
Improved Mindset, Increased Value
Financial management is a skill that everyone needs to know. But we aren't taught it in schools. Most do not know how to manage their finances after entering society. They fall into financial difficulties and into the rat circle. ValueInMind was created to help the public learn personal finance and develop financial management habits. Our vision is to make everyone rich not only in wealth but also in both knowledge and mindset. You should understand that by upgrading your mindset, you are driving your value upwards.
Giving you the best online learning experience
There should be no obstacles to learning! There are always reasons that prevent people from learning new things. It can be small matters such as the class being held too far away or the class time clashes with something else. Regardless of the reason, all this leads to missed valuable learning opportunities. Online courses are born from this! There is no time and place restriction. This is what we like to call a barrier-free learning method. Online courses are also highly interactive, consisting of text, videos, pictures, animations, and more to provide you with a super engaging learning experience.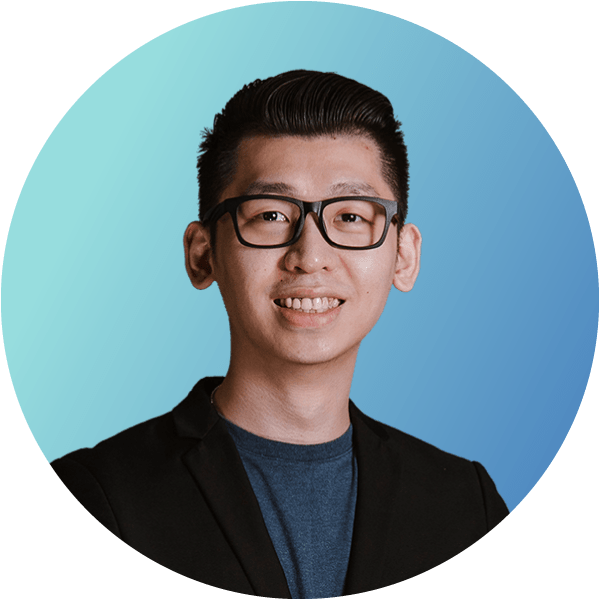 CEO – Founder & Principal
The company's boss, Youtuber, speaker, and founder of ValueInMind. I couldn't accomplish what I wanted to do alone, so I set up ValueInMind to help me fulfill the mission of helping 100,000 people develop financial management habits. I wish for the day my team can operate independently, and I can go back to concentrating on sharing my knowledge~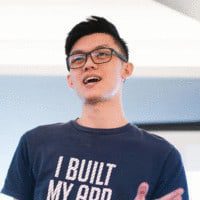 Head of Marketing & Growth
Eugene has been in the digital marketing circle for 4 years and has a great passion for technology entrepreneurship. His greatest strengths lie in online advertising, funnel design, copywriting, content planning, network marketing strategy etc.
Director of Curriculum & Learning Experience
Yong is in charge of our new courses and market research. He takes special care of the development and design of these courses, to produce comprehensive, accurate, and practical content that our students enjoy. Yong regards the student learning experience as his responsibility. Apart from creating new content, he is constantly finding ways to further improve and update existing courses. He is talented, highly resistant to pressure, highly persuasive, and has his own ideas and style.
SEO & Social Media Content Planning
Sinyen is responsible for writing SEO articles on the ValueInMind Blog. She is also responsible for the creation of posts on our Facebook and Instagram. She claims not to have any artistic inclinations but occasionally sketches in her diary to pass the weekends. She gets a total sense of accomplishment by creating captivating and engaging social media posts. She loves to travel, enjoys food, but has no tolerance for anything with chilli.
Community Operations Specialist
It is Elaine's most significant responsibility to build a good relationship with everyone. Posting, replying to messages, and answering questions from her heart have made our ValueInMind community more cohesive and close to each other. She loves to read and likes to make new friends. She believes that by constantly improving her mindset, she can live a better life~

Motto:You will never make money beyond your area of expertise.
Graduated from the Department of Financial Mathematics, although his work touches more on finance than mathematics.. He is mainly responsible for using words to tell stories, to sell you stuff – basically using words to tell stories to sell you stuff. He seems to read a lot, but most are novels. He may seem a little eccentric at first, but he's actually a pretty okay guy.

Side hustle:Magician with very little demand
Post Production Video Editing
A master in video editing and our company's chief animator Sze Yuan is a one-woman powerhouse, combining the expertise of an animation studio and a fond familiarity for video games. All this lends a unique style to her produced videos. Edit, play games, make money, and enjoy life~
Video Planning & Production
Yeeby is the gatekeeper for all our company's videos. From video planning, programming, script creation, organization of shooting, post-production, etc. there's nothing she can't do. Above all, she values video quality! She is positive, creative and always strives for the best. Not only does she have good coordination, she is extremely practical as well. A responsible attitude towards her work backs up her valuable skillset.
Administration & Financial Management
HY is in charge of everything from document processing to company accounts. As an administrative and financial manager, she has a remarkable ability to perform multiple tasks at the same time. Being extremely careful and organized is exactly what makes her so good at her job.