You've heard that two heads are better than one. But can you imagine what happens when 17 million heads come together?
This is the idea behind eToro, a popular community-based multi-asset broker. eToro is home to a global online community of millions of investors and traders. And one of its coolest social trading features is CopyTrader.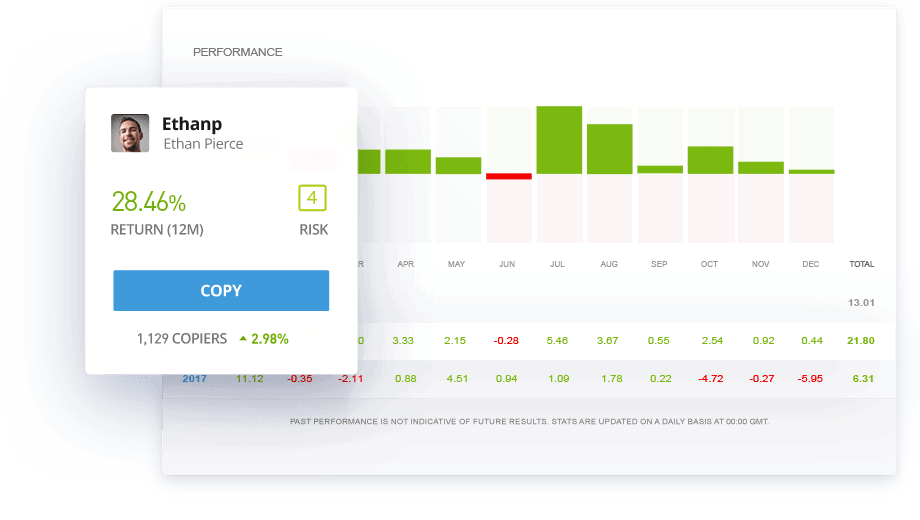 How Does eToro CopyTrader Work?

CopyTrader imitates another trader's behaviour and investments. How it works is you set aside some of your funds to mimic the behaviour of a (hopefully) successful trader. If the trader purchases $AMZN stock, for example, a part of your copy funds will also purchase $AMZN stock.
eToro CopyTrading Fees

CopyTrader is completely free to use. There are no additional fees for using this feature. eToro doesn't charge commission fees for copytrading as the platform earns from BUY/SELL spreads of the trades you make.
For users in Malaysia, eToro has a minimum deposit amount of $200 (this amount varies according to your country of residence). Subsequently, funding your eToro account will require minimum deposits of $50.
Additionally, take note that the minimum amount to invest in a trader is $500. The minimum amount for each copied trade is $2. We recommend having at least $1000 as starting capital to see the best returns from copy trading.

How To Choose The Best Investor To Copy?
CopyTrader ensures that you don't have to worry about what stocks to add to your portfolio. All you have to do is choose the best eToro popular investor to copy.
Here are some tips to help you choose the best eToro CopyTrader:
Only copy traders with a track record of more than 24 months.




Previous gains do not necessarily mean future gains. Look for positive returns of at least 60% of total months traded.




Study a trader's portfolio and determine if it aligns with your trading philosophies For example, not everyone is willing to commit

20% of their portfolio to crypto

. Likewise, some may prefer the stability that ETFs offer over stocks.




Identify the trader's risk rating (based on eToro's risk meter) and decide what level of risk you're willing to accept.




Find portfolios that don't mainly consist of indexes. Investors who invest in the S&P500 will surely perform well if the market is optimistic. But if the market goes south, you'll be looking at a steep ride all the way down.




Communication. The best traders are those who provide sufficient insight and analysis for copiers.
How Can I Reduce My Risks With CopyTrading?

eToro comes with a Copy Stop Loss (CSL) feature that gives copiers an automated risk management system based on real-time profit/loss values.
eToro's default Copy Stop Loss is 5% of your CopyPortfolio. If your portfolio's value drops below 95%, eToro will automatically close your position. You can adjust this value to anything you want.
Another easy way to reduce risk is to copy more than one investor. Diversify your CopyPortfolios. As the old adage goes, don't put all your digital eggs in one basket.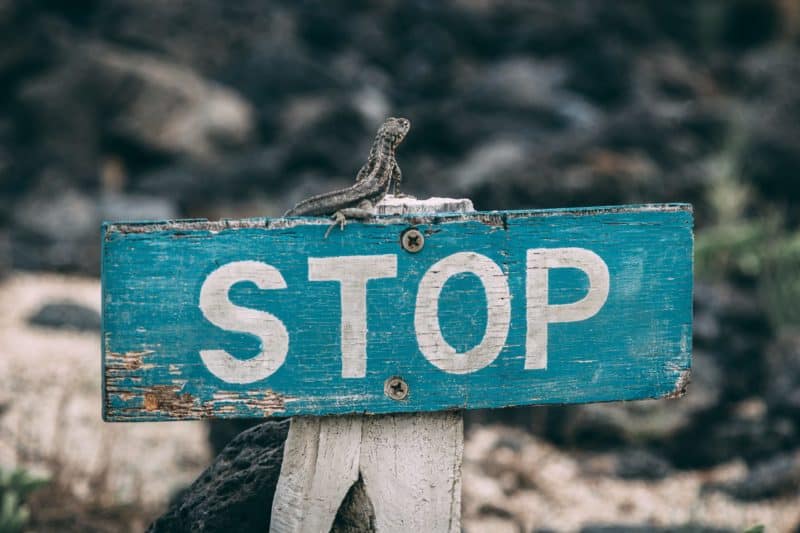 eToro's Popular Investor Program

Successful traders can opt to earn a second income by applying for eToro's Popular Investor Program and letting others copy their trades.
Here's an easier way to go about it: the investors you copy are essentially fund managers. In the real world, fund managers get fund performance incentives based on their Assets Under Management (AUM). Similarly on eToro, a popular investor will get paid through the eToro Popular Investor Program when they achieve certain performance milestones.
CopyTrading Sounds Awesome! Is There A Catch?

eToro's signature feature allows you to leverage veteran traders and their expertise while instantly replicating top-performing trades in your own portfolio. Not forgetting that it's completely free.  
It's a pretty clever system.
However, you should remember that copy traders, like any other investor, can have bad days, a bad month, or even a bad year.
You also have to accept the fact that you are trusting your money with a complete stranger on the internet.
At the very least, eToro's CopyTrader feature is certainly more than just a novelty. It's a good way for newbie investors to get acquainted with the stock market so they can start trading by themselves. As long as you do your homework on who you're copying and what their market approach is, it's a nice hands-off way to start investing right away.
Disclaimer
This content on this website is intended for general informational purposes only and should not be construed as any advice on any specific facts or circumstances.